Tunis: PAM delegation launches an initiative for dialogue between Maghreb parties
In light of his visit to Tunis on Monday, PAM Secretary General, Abdellatif Ouahbi, called on political parties throughout the Maghreb to engage in a joint constructive dialogue to meet the region's arising challenges.
Upon his various meetings with Tunisia's partisan Secretaries, Ouahbi indicated that a preparatory meeting is to be held in the few days to come, in order to set the ground for a roundtable discussion bringing together Moroccan and Tunisian parties in Morocco.
The meeting, which will later be extended to parties from other Maghreb countries, aims at discussing the current economic and social situation, as well as assessing the democratic transition within Maghreb countries.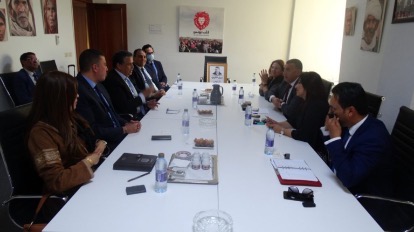 + Morocco and Tunisia share a series of political aspects +
In this context, PAM Secretary General shed light on Morocco's democratic transition, as well as the several developments with regard to the upcoming elections (scheduled this year).
"Morocco and Tunisia share certain political aspects in terms of strengthening their democratic edifice", Ouahbi noted.
Ouahbi has also stressed the importance of the strategic relations linking Morocco to Tunisia, for they constitute the basis of North Africa's stability.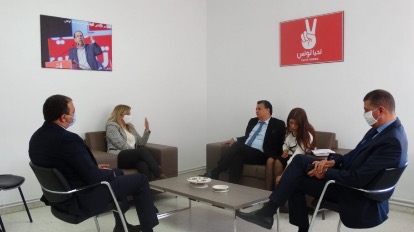 For his part, Machrouu Tounes SG, Mohsen Marzouk, emphasized the importance of such political consultations in promoting relations between Maghreb countries.
"Our political and historical considerations stipulate opting for a clear initiative in light of the region's increasingly-pressing geopolitical implications", Marzouk noted.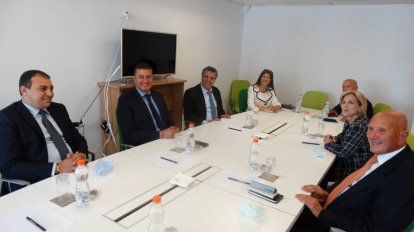 + Contributing to partisan action in the Maghreb +
For their part, "Al Amal" party leaders, Selma Elloumi, Ahmed Nejib Chebbi and Ridha Belhadj, welcomed PAM's initiative, stressing that the region requires new ideologies and proposals in order to establish a real productive dialogue meant to meet the region's arising challenges.
"It is wise to launch such initiatives, for they constitute the essence of several political, economic and security imperatives", they added.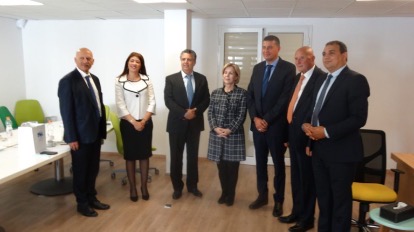 For her part, "Tahya Tounes" Secretary General, Sonia Ben Cheikh, stated that her party shall remain open to this kind of constructive initiatives, for they are likely to contribute to reviving partisan action in the Maghreb and pouring more dynamics into the region as a whole.
"It is important for parties to engage in the ongoing political debate with the purpose of creating a more appropriate context to discuss crucial regional issues", she noted.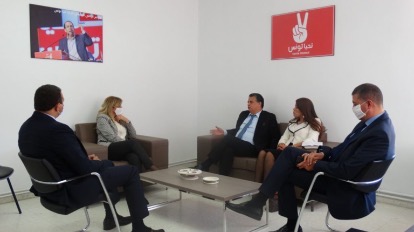 + Achieving complementarity between Morocco and Tunisia +
For his part, "Qalb Tounes" Politburo president, Iyadh Elloumi, stated that his party fully adheres to the establishment of a permanent dialogue bringing together Maghreb parties, with the purpose of discussing their common issues of interest.
"We are required to deepen our debates and discussions, as well as our exchange of experiences in the political field, mainly in terms of our legislations, in order to achieve complementarity between both our countries in various fields", Elloumi stressed.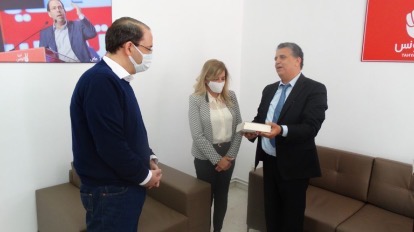 It is noteworthy that PAM's delegation to Tunisia consists of the party's SG, Abdellatif Ouahbi, as well as the presidents of PAM's parliamentary groups within the House of Representatives and the House of Councillors, Rachid Abdi and Adil Barakat, in addition to the party's MP, Zhor Ouahabi, and the deputy in charge of PAM's media, Abdelilah Souiyeh.